In just two weeks, the highly anticipated 17th edition of Telecom Review Leaders' Summit will bring together the industry leaders that form today's ICT powerhouse.
Join us at the Telecom Review Leaders' Summit on December 6-7, 2023, and be a part of this exclusive event. Don't miss the chance to connect with industry luminaries at this dynamic summit, where collaboration and knowledge exchange will define the path forward in the ever-evolving ICT landscape.
A Glimpse of Attending ICT Industry Leaders
Here's a sneak peek at the variety of high-level international and regional speakers who will enrich the knowledge of the attendees at the 17th Telecom Review Leaders' Summit with their insights on the latest trends in ICT and telecoms: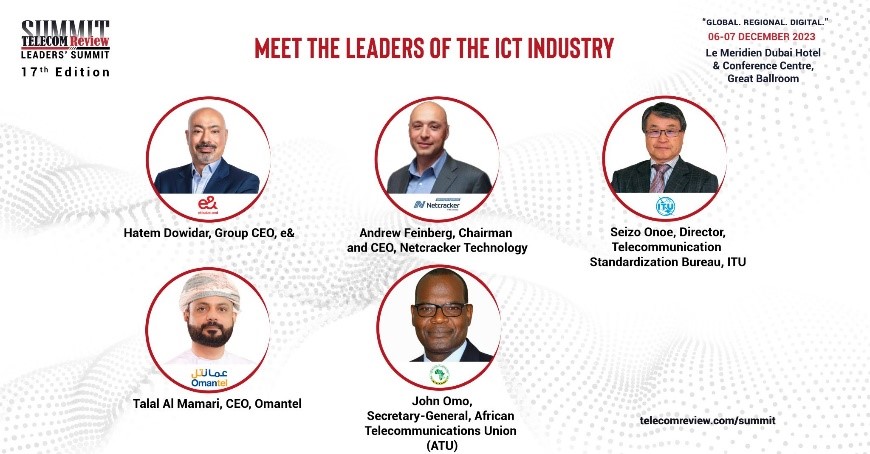 Executives from e&, Netcracker Technology, ITU, Omantel and ATU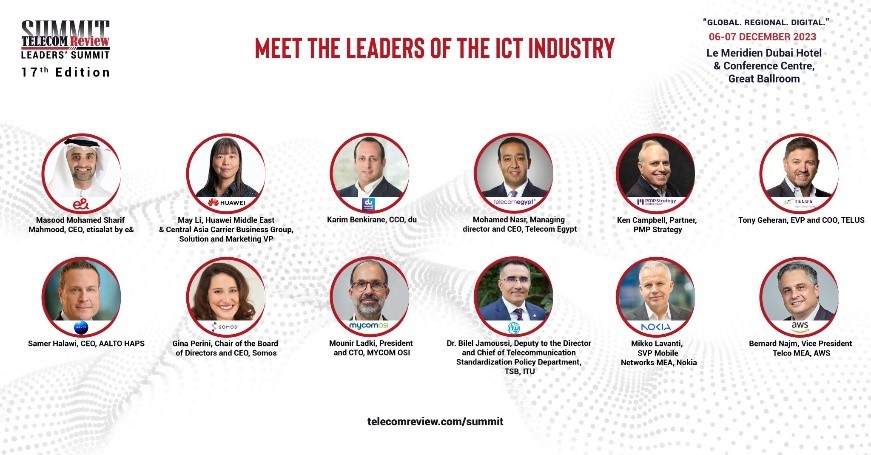 Executives from etisalat by e&, Huawei, du, Telecom Egypt, PMP Strategy, TELUS, AALTO HAPS, Somos, MYCOM OSI, ITU, Nokia and AWS
Unlock Access: Register Now for the Telecom Review Leaders' Summit
The registration is still open for the extravaganza to be held at the renowned Le Méridien Dubai Hotel & Conference Centre in Dubai. Register now to secure your seat and be part of the conversation that shapes the future of ICT!
And to see previous editions of the Telecom Review Leaders' Summit, visit our website here.