OQ Technology and the Mohammed Bin Rashid Space Centre (MBRSC) are proud to announce their strong partnership for the launch of the PHI-Demo satellite, part of the Payload Hosting Initiative (PHI). The satellite is carrying groundbreaking technologies to be tested in space for the very first time, marking a milestone achievement for both organizations.
PHI-Demo is set for launch on June 27th, 2023, at 3:34 pm UAE time.
The PHI-Demo satellite will use OQ Technology's state-of-the-art IoT communication payload, highlighting the company's leading role in IoT and 5G technology development. This cutting-edge payload aims to revolutionize the industry by providing enhanced communication capabilities to support the rapidly growing IoT market. Simultaneously, it will expedite innovation and broaden access to space technology for numerous industries worldwide.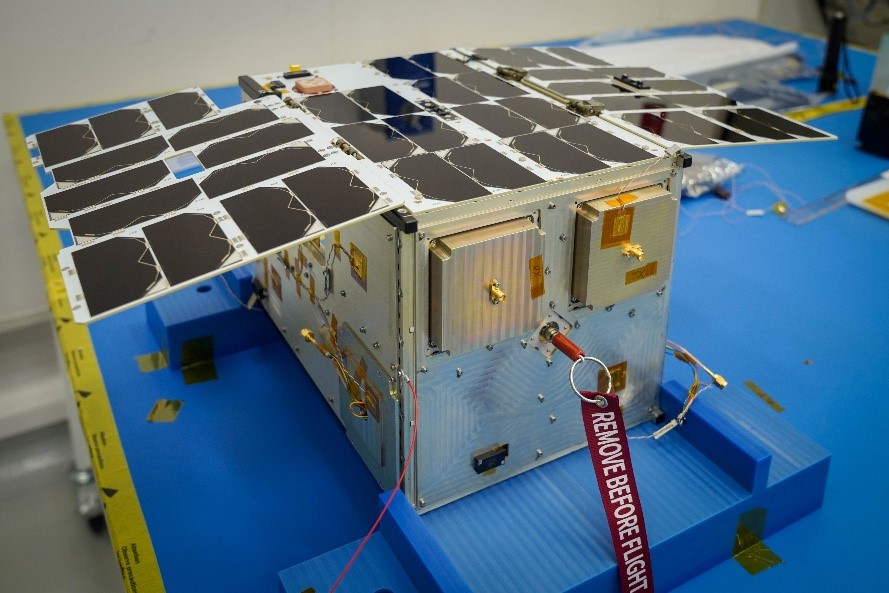 PHI-Demo Satellite With OQ Technology Payload
In addition, the satellite will host a propulsion subsystem by SteamJet, an innovative solution aimed at further advancing space travel technology. By carrying these two technologies on the PHI-Demo satellite, MBRSC and OQ Technology are significantly contributing to the advancement of the global satellite and space technology sectors.
Reflecting on this new milestone, Omar Qaise, founder and CEO of OQ Technology, said: "This collaboration between OQ Technology and MBRSC demonstrates an unwavering commitment to drive innovation and develop pioneering solutions in space technology. OQ Technology's strength and leadership in IoT and 5G technology, combined with MBRSC's expertise in satellite development and long-standing track record, make this partnership a powerful force in shaping the future of space technology."
Utilizing OQ's state-of-the-art 5G technology, the IoT payload enables the storing and forwarding of data collected from various sensors, modems and devices in remote areas, industries and autonomous vehicles.
OQ Technology started its collaboration with MBRSC in 2020 to enhance space exploration and satellite technology. Through the current and upcoming PHI missions, OQ Technology aims to test their systems under authentic space conditions. This hands-on approach enables our partners to realize their space aspirations while driving technological advancements for a better tomorrow.
On June 12, 2023, OQ Technology achieved a successful launch of the Tiger-4 satellite. With the addition of the PHI-Demo 5G IoT hosted payload, OQ now solidifies its position as the leading provider of 5G NB-IoT satellite connectivity.
With a total of five cell towers now operational in orbit, OQ is poised to offer unparalleled coverage and connectivity. Furthermore, the company has exciting plans for additional satellite launches throughout the year, further expanding its network.